Ilustración para nota sobre violencia de género.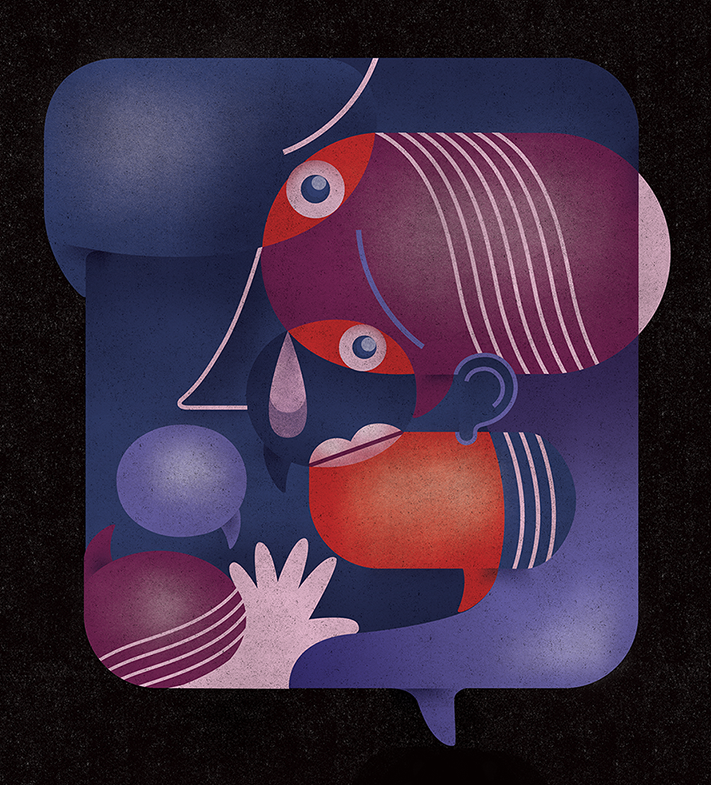 Ilustración realizada en el marco del Seminario de Ilustración y Procesos Digitales, dictado en la Universidad de San Martín (UNSAM). La actividad estaba orientada a generar conciencia en el tema de la violencia de género y el creciente número de femicidios en la Argentina. La ilustración critica la construcción de un estereotipo femenino, que se establece a partir de fragmentos de discursos y diálogos emitidos por una sociedad patriarcal y machista.
This illustration was made during a digital illustration seminar at the University of San Martín (UNSAM). The activity was aimed at generating awareness on the issue of gender violence and the growing number of femicides in Argentina. The illustration criticizes the construction of a female stereotype, which is established from fragments of speeches and dialogues emitted by a patriarchal and chauvinistic society.